The encounter of two cultures
In this 19th Century home, guests will go back in time but still with the modern comforts of today.
Alcuzcuz is arranged around two courtyards from which all rooms are accessible. The home features a main living room and library with large fireplaces with access to terraces and covered porches, 6 double bedrooms with bathrooms inside the main house and 2 annex self-contained cottages with bedrooms, bathrooms and kitchen/living spaces.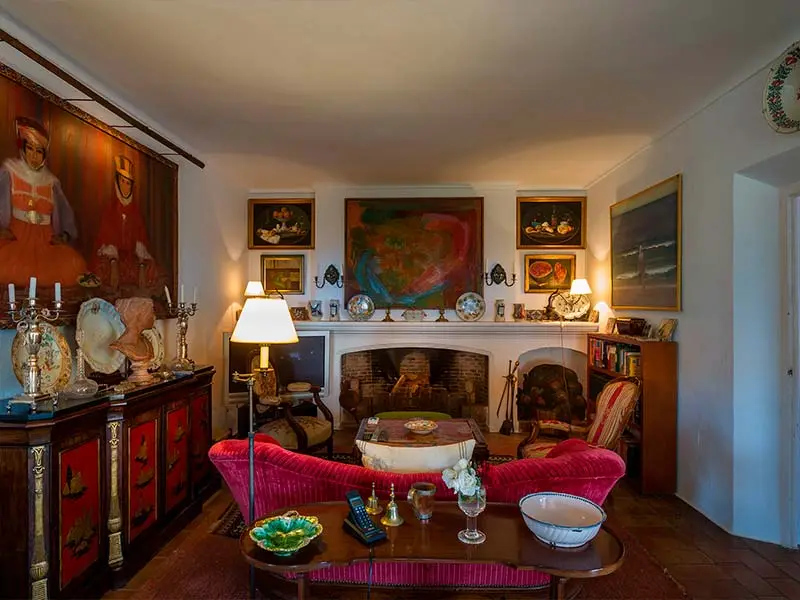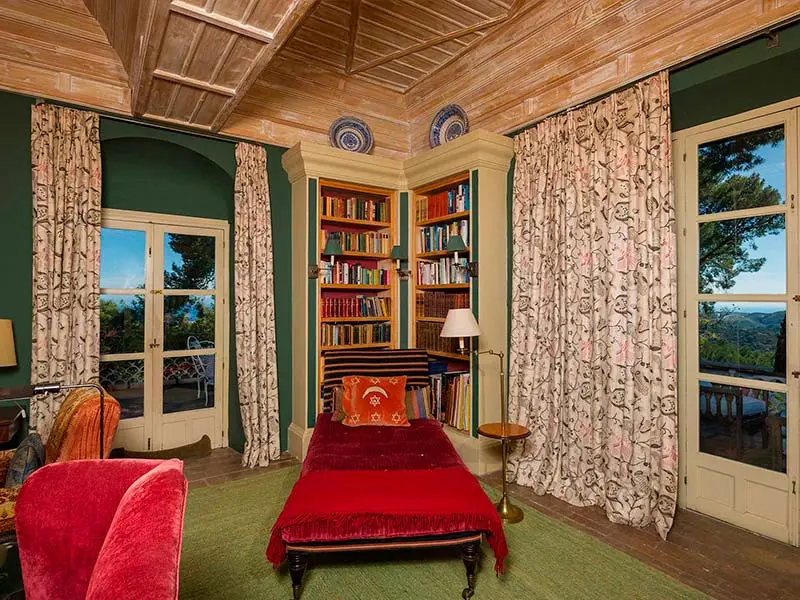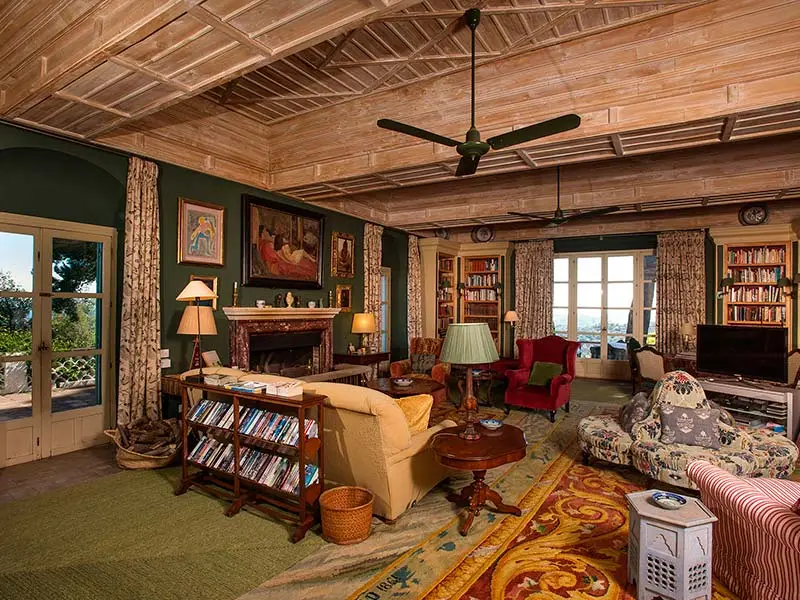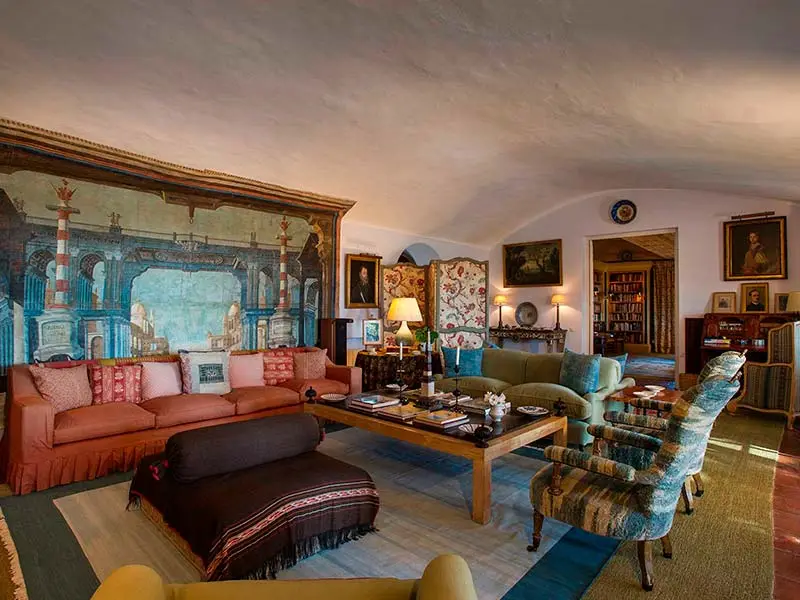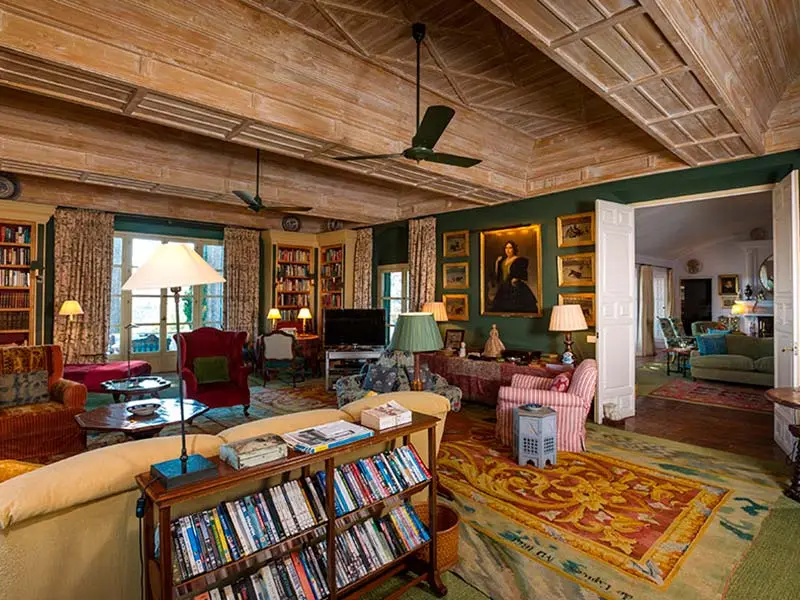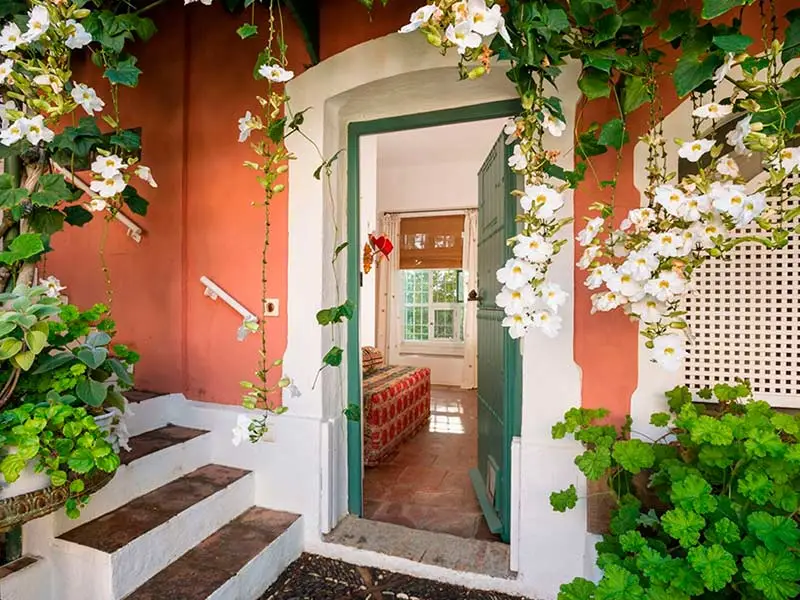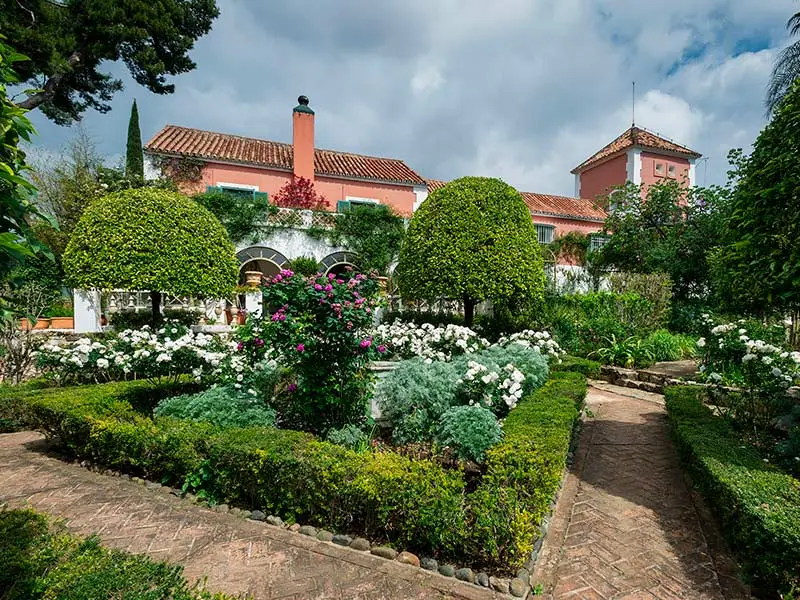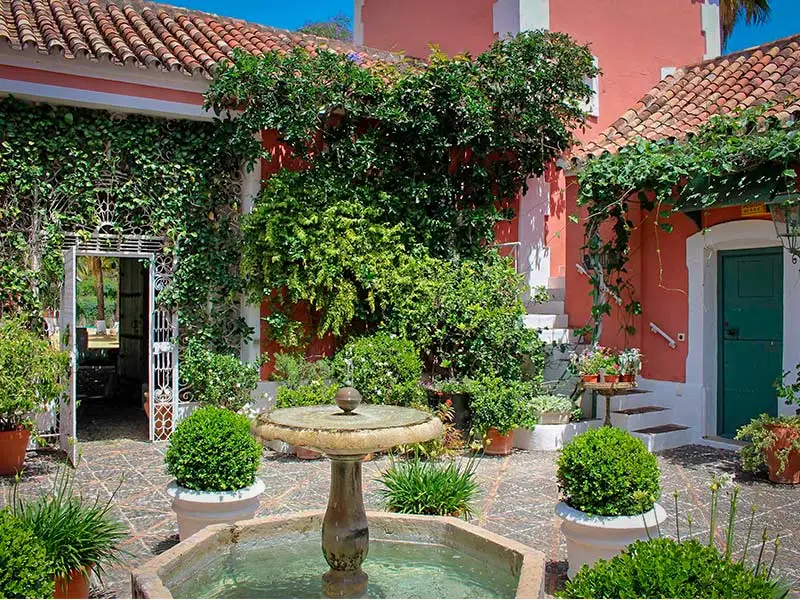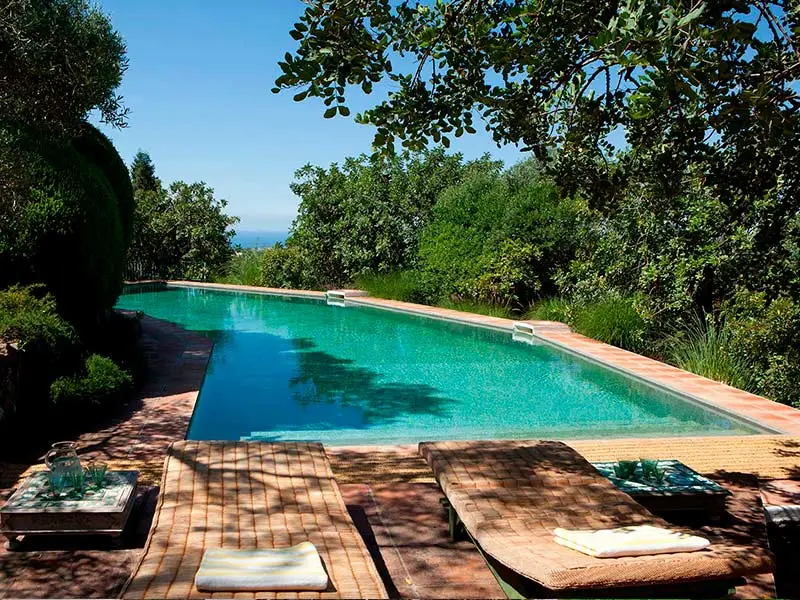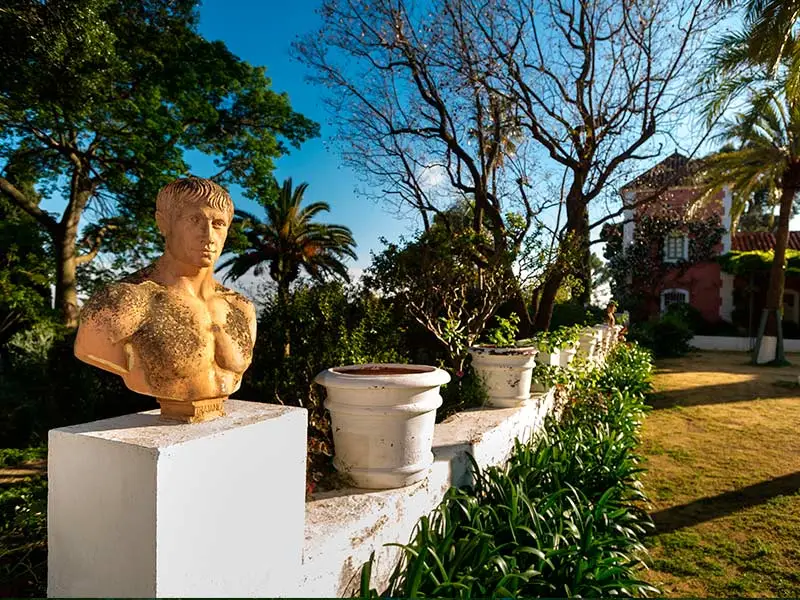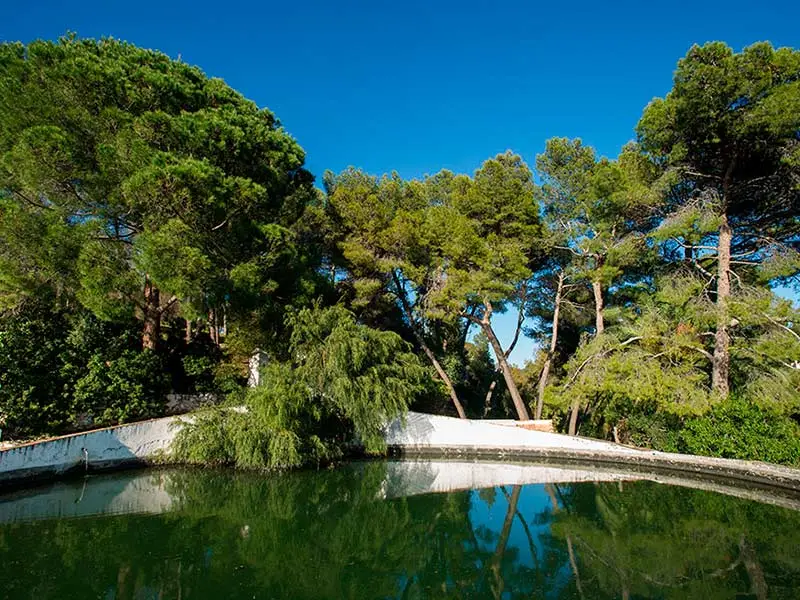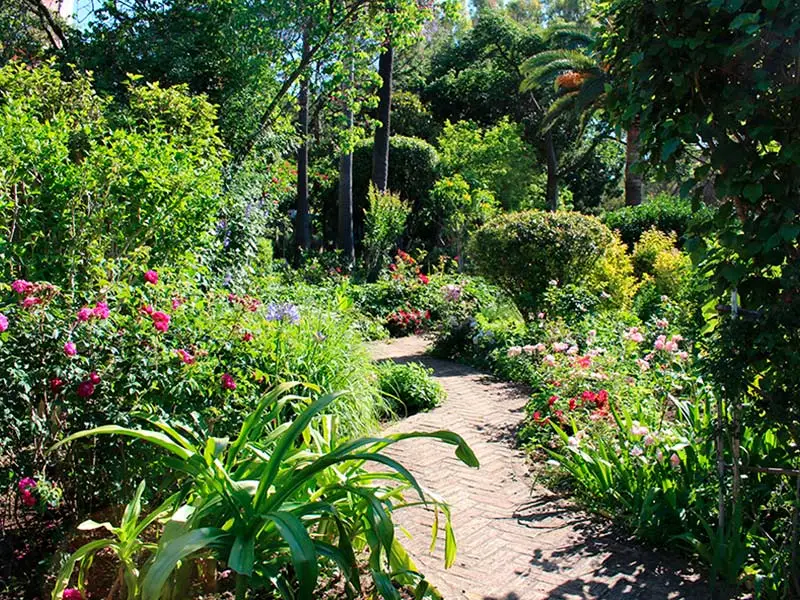 The surrounding garden is a wild botanical paradise, however its design does not only follow a formal layout but also allows plants to thrive. It is an exuberant space where small plants planted generations ago have now developed into magnificent trees, shaped hedges and rich borders. The garden is laid as terraces and accessed via hidden paths that lead to secluded corners with sculptures.

At the bottom of the garden can be found a hidden natural salt water swimming pool.